PAF Leadership Team
2020 State Leadership Team
Asha Maharaj-Lucas, FRP – President
Asha Maharaj-Lucas has been a paralegal 20 plus years, beginning her career in the Federal Court System in the Northern District of New Jersey. In 2004, she relocated to Tallahassee. She is a strong advocate for the paralegal profession and focuses on strengthening resources and education for those currently in the profession, while inspiring budding students beginning their careers!

Asha has been diligently working with the Big Bend Chapter to continue its growth and stay competitive with local legal associations. She is currently the Immediate Past President of the Big Bend Chapter and has served as the President, and Vice President, and has served on the community service committee, job bank committee, and seminar committee as well as newsletter editor for the Chapter.

She also serves as Committee Chair for the State Scholarship Committee and Seminar Committee. Asha is also a member of the Florida Bar Enrichment committee where she is the Chair to the Specials Project Subcommittee. Asha received the NALA Affiliate award for 2019. (Email)
Jennifer Heape, CP, FCP, FRP – First Vice President
Jennifer M. Heape, CP, FCP, FRP has been a member of PAF, Inc. since 2011 when the First Coast Chapter was formed. She has been an active member of the First Coast Chapter's Board of Directors since 2012 having served as President, First Vice President, DAL-School/Student Liaison, and Immediate Past President. Jennifer was an integral part of the 2014 PAF Spring Seminar Planning Committee. She has served on the FSCJ Paralegal Studies Advisory Committee (2013 - 2016) and was a featured speaker at their 2017 CLE Paralegal Scholarship Program Seminar. Jennifer has served as the Treasurer and currently serves as the First Vice President on PAF's Executive Board.

Jennifer obtained her paralegal certificate from the University of North Florida, Legal Studies Program, and has been in the legal field for over 20 years. This has allowed her to gain a wealth of knowledge in a variety of genres. She currently works as a personal injury trial paralegal for the senior partner at Spohrer & Dodd in Jacksonville, FL, handling complex personal injury cases including aviation crashes.

Jennifer is also the recipient of the 2019 Paralegal of the Year Award from the Solo & Small Firm Section of the Florida Bar. She is passionate about professionalism, ethical responsibilities and promoting paralegals throughout the State of Florida.
Sherry Webber, CP, FCP, FRP – Second Vice President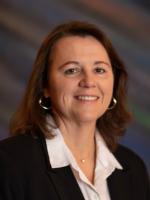 Sherry has been a Litigation Paralegal in the Palm Beach County Attorney's Office since 2005. Before that working in the private sector, doing both plaintiff and defense assignments in firms around the Palm Beach County area. She has been active since joining PAF, Inc/ PBCC in 1999, serving on the Executive Board in almost every capacity, including serving as Law Week Chair since 2004 and recently assuming the role of Career Network Chair in 2017. And on the State level, she became the Editor of "In Brief" in 2014 and Second Vice-President as of 2018-19.



Michelle Ridge, ACP, FCP – Secretary
Michelle Ridge has 30+ years of legal experience, primarily in family law and just recently began working in insurance defense for a law firm in Tallahassee, Florida. During her tenure, with the Paralegal Association of Florida, Inc. ("PAF"), she served as NALA Liaison, Technology Committee and Past President for the Boca Raton Chapter. Michelle was the proud recipient of the 2016 NALA Affiliate award given in Las Vegas, NV, on behalf of PAF.

She is a member of both the Boca Raton Chapter and Big Bend Chapter of the Paralegal Association of Florida, Inc., the National Association of Legal Assistants (NALA). Annually, she volunteers with Broward Health to assist with their Charity Ball.

She has an affinity for culinary delights and most recently become a first-time grandma. (Email)


Patricia C. DeRamus, CP, ACP, FRP – Treasurer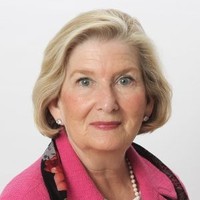 Patricia DeRamus, CP, ACP, FRP is an Advanced Certified Paralegal - Product Liability, Trial Practice and Discovery with the Office of the Attorney General, Consumer Protection Division in West Palm Beach, FL. Patricia is a Florida Registered Paralegal since 2008 and has worked as a paralegal for over 30 years. Patricia is active in the Paralegal Association of Florida, Inc. and has served in a variety of leadership roles (Past President, President, 1st Vice President, NALA Liaison and currently Treasurer) and a member of the Palm Beach County Chapter. Previously, she is Past President of the Shenandoah Valley Paralegal Association and Past Vice President of the Virginia Alliance of Paralegal Association. She is a NALA member and served on NALA's PDC Committee and is currently Honorary Lifetime Member. She has written articles for NALA's "Facts and Findings" and "Literally Speaking."

Patricia for the past 10 years served on various Committees of the Palm Beach County Bar Association and Past Chair of the PBCB - Paralegal Committee. Patricia is currently serving on The Florida Bar - FRP Enrichment Committee as Secretary and Chair of the FRP Awareness Committee. Patricia has received awards from NALA, Solo & Small Firm Section of The Florida Bar and recently from the Florida Office of the Attorney General - Exemplar Service. At a community level, Patricia has served on the Business Partnership Council at Palm Beach State College since 2011.


Bea LeVine, CP, FRP – Immediate Past President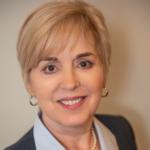 Bea LeVine is a Senior Paralegal with the Buchanan Ingersoll Rooney firm in Tampa, FL and has specialized in immigration law for over 30 years. She received her Certified Paralegal designation in 1988 from the National Association of Legal Assistants (NALA) and her Florida Registered Paralegal designation from The Florida Bar Association in 2008. Bea is PAF's Immediate Past President having served from May, 2016 to December, 2019. On a Chapter level, Bea is a Past President of the Hillsborough Chapter and is currently on the Board for our newest Polk County Chapter. At a community level, Bea has served on the Advisory Council for the Paralegal Studies Program at Keiser University since 2013 and has dedicated numerous pro bono and volunteer hours with various organizations and area churches in her community. In 2016 Bea had the distinct honor of receiving the Paralegal of the Year Award from the Solo and Small Firm Section of the Florida Bar. In 2018 she was appointed by the Florida Bar to serve a four-year term on the Florida Registered Paralegal Enrichment Committee.
Cynthia B Johnson CP, FRP - Parliamentarian
As a Tallahassee, Florida, native, Cynthia Johnson has had the good fortune to have a wide and varied career, beginning in The Capitol at the Office of the Secretary of State in 1968. Cynthia has been a Certified Paralegal since 1986, and a Florida Registered Paralegal since 2008. The bulk of Cynthia's legal career has been in complex civil litigation and insurance defense litigation. Prior to that she worked in the Administrative Law and appellate arenas, primarily involving the Florida Department of Health and Rehabilitative Services and the Florida Department of Business and Professional Regulation.

During 1985-86, together with a core group of 15± paralegals (f/k/a legal assistants) from the Leon County and Second Judicial Circuit Courts, varied Leon County and State of Florida agencies, law firms in Tallahassee, Cynthia was instrumental in creating and setting up curricula, materials, and venue for the first review course in the Big Bend area to prepare for taking NALA's two-day paralegal certification class which was first taken by 40± people in Tallahassee in 1985. Cynthia is a founding member of the Big Bend Chapter of PAF and served as President (1987-88) of Tallahassee Legal Assistants Association; member of Tallahassee Association of Legal Assistants; member of Big Bend Paralegals Association; past member of Legal Administrators Association of Tallahassee. Cynthia has served the Big Bend Chapter on the Education Committee, Seminar Committee, Historian, Parliamentarian, and Liaison to the Tallahassee Community College's Career Center Advisory Board.

Eva N. Gonzalez, FRP – NALA Liaison
Eva Gonzalez has over 20+ years of legal experience in Personal Injury and currently works at Brooks Law Group as litigation paralegal for Beach A. Brooks, III, Esquire. She has been an active member with the Paralegal Association of Florida, Inc., since 2003 and NALA since 2010. She has served as Suncoast Chapter's President, Vice President, Treasurer and also volunteered on the Audit Committee.

She is the current President for Suncoast Chapter and the State NALA LIAISON.








Additional Board Members
Vacant (Chapter-at-Large)
Madison Harrell, Director (Chapter President – Big Bend)
Alicia Kendrick, Director (Chapter President – Boca Raton)
Hope Cremona, Director (Chapter President – Brevard)
Kristina Schiraldi, Director (Chapter President – Broward)
Tonya Wood, Director (Chapter President – First Coast)
Wendy Keller, Director (Chapter President – Hillsborough)
Olga Patterson, Director (Chapter President – Palm Beach County)
Chrystal Lunsford, Director (Chapter President – Pinellas)
MaryJo Jerkins, Director (Chapter President – Polk)

Janet Poklemba, Director (Chapter President – Southwest)
Eva Gonzalez, Director (Chapter President – Suncoast)
Kristen Remling, Director (Chapter President – Treasure Coast)