President's Message
President's Message
SUMMER KUDOS AND MORE . . .
CONGRATULATIONS to our very own: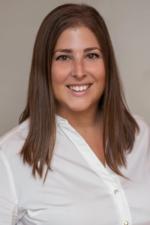 NALA AWARDS:
KAILA GLAROS, FCP – President of Pinellas Chapter for the 2018 NALA Outstanding Contribution Award and NALA Affiliate Award. Kaila is also an Adjunct Professor at St. Petersburg College teaching Law Office Management. She is a member of the Continuing Education Committee for the National Association of Legal Assistants (NALA) and a contributing member to NALA's magazine, Facts & Findings.
Marcia Muldoon, CP, FRP is a member of our Suncoast Chapter and is the 2018 recipient of the NALA Making A Difference Award. She has previously served as NALA Liaison, the Suncoast Chapter President, Vice-President, Newsletter Chair and Seminar Chair for the PAF Fall seminars. She is a member of the Solo and Small Firm and Florida Registered Paralegal Sections of the Florida Bar, the National Association of Legal Assistants (NALA), the State College of Florida – Paralegal Advisory Committee and attended Northwestern Michigan College. Annually, she volunteers as a timekeeper for the 12th Judicial Circuit High School Mock Trial Competitions.




FLORIDA BAR AWARD:
The General Practice, Solo and Small Firm Section of The Florida Bar has awarded their 2018 Paralegal of the Year award to Jennifer Wallace, CP, FCP, FRP! For the fourth year in a row a PAF member has received this prestigious award. It recognizes one outstanding and very deserving Florida paralegal for above-and-beyond efforts in achieving a high standard of professionalism in the delivery of paralegal services, and who has also contributed significantly to the community and his/her law firm. Jennifer is a member of the Hillsborough Chapter and her practice area is litigation, real estate and probate law. She received her Certified Paralegal designation in 2004, her Florida Certified Paralegal designation in 2006 and her Florida Registered Paralegal designation from The Florida Bar Association in 2008. Jennifer currently serves as First Vice President with Paralegal Association of Florida, Inc. and works diligently overseeing the Association's bi-annual seminars statewide. On a Chapter level, Jennifer is a longtime member and Past President of the Hillsborough Chapter. At a community level, Jennifer has served on the Paralegal Advisory Committee for the Paralegal/Legal Studies Program at Hillsborough Community College since 2008.


PAF News:
IMPORTANT UPCOMING ELECTION NEWS:
Our electronic Voting process will begin at the end of August with Declarations of Candidacy.

Eligible members are encouraged to join in the running!

Due to e-Voting there will no longer be the need for proxies.

Online voting this year will occur prior to our Fall Seminar.

Our annual meeting to be held Saturday morning October 27, 2018 will be an Annual Business meeting with an announcement of election results.
PAF Mission Statement: "To inspire and empower paralegals to be productive and successful by providing cutting edge continuing education and professional development."
2019 Will be a year of change and new branding for PAF! We're excited for our members to enjoy their new benefits and a focus on additional education opportunities.
We have several areas throughout the state that are showing an interest in forming new chapters and we are working with them on this endeavor.
FRP News:
If you did not attend the Florida Bar's FRP Meeting, Complimentary 3 hour CLE on "Timely Technology, Professionalism, and Ethics for the Legal Professional" and fabulous FRP reception (and more!) you missed out on a really great event! All for free! Here are the meeting notes from our Florida Bar Affiliate/FRP Committee Liaison, Kristin Tormey. Thank you Kristin for these important updates for all of our FRPs.
*****
Please continue to excel in all you do and until next time . . . .Enjoy your summer days . . . .
Best regards,
Bea
Beatrice C. LeVine, CP, FRP
Certified Paralegal
President, Paralegal Association of Florida, Inc.
( beatrice.levine@bipc.com or bea.levinecpfrp@gmail.com )